Mystery Teachings on Gaia
I'm super excited to share with you that I am now the host for a new Gaia TV Original Series called Mystery Teachings! This has been a huge undertaking over the last year, and the final production is finally ready for viewing. After watching the first couple episodes that have been released, I can say that I am very pleased with the way everything has turned out. Gaia has done a great job in the production. All the imagery that they included really compliments the content I put together for this series. And I'm very excited for you to see it. I know that you're going to love it, especially if you've been following my work, it will be right up your alley.

This series truly is a culmination of all my years of research and study in science, metaphysics, and Mystery School Teachings. The series weaves it all together and takes some deep dives into what science really says and how it matches up with the ancient mystery teachings of Kabbalah, Alchemy, Hermetics, and some Eastern Philosophies as well. The deeper we get into the series, the better it gets!
If you've ever wanted to learn the deeper truth about who we really are, our connection with the universe and how vast our potential really is…then this series is a MUST SEE!
Here are a few things viewers are saying about the series…
"Wow, Theresa is the most eloquent and beautiful quantum / mystical teacher I have encountered so far, thank you so much for this wonderful and enlightening show!! :)"
"Very enlightening! Beautiful presentation. Thank you! Looking forward to the series. Have and will share!"
"amazing, the best thing I've watched on Gaia for a while, looking forward to more episodes"
"This is presented so that even those without a background in physics can understand.. Very profound. I hope they do start teaching this at the high school level. Time for a shift!"
Have you wanted to learn a deeper truth about who we are and our spiritual connection with the universe?
Throughout the Mystery Teachings series, we explore transformative, practical tips and tools that we can apply in our lives to experience real results. As we transform the way we live and the way we think it will paradigm shift us into a new reality. Ancient mystery schools trained their initiates on how to do this and new revelations from quantum science reaffirm these techniques.
We hope you enjoy!
There is a New Episode released Every Monday!
Go to MysteryTeachings.com to see a preview and watch the series.
If you'd like to show your support, what would help most is if you watch each episode and then leave a positive comment or review on the Gaia episode page… This will help the series to gain more traction and be renewed for further seasons.
Feel free to share with anyone else that you think may be interested.
For those not familiar with Gaia, it is like a Netflix for spiritual and transformational content with lots of great experts, documentaries, investigative series, and films… unlimited streaming available for a low-cost monthly subscription. You can get a trial run for $0.99.
Subscribe to Dr. Theresa's newsletter to receive articles and updates on her events and offerings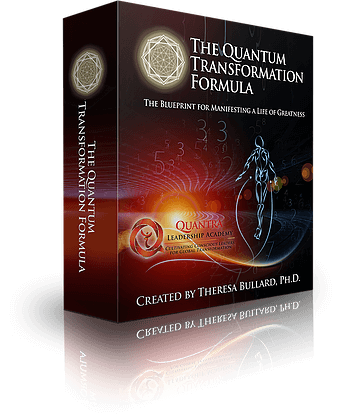 Quantum Transformation Formula
Receive training from Dr. Theresa from the comfort of your own home and anywhere in the world. Discover how you can use this formula to powerfully re-create your life and Breakthrough any obstacle!